Outboard Motor Maintenance
For those of you with an outboard motor, this time of year is as good a time as any to do a little outboard motor maintenance. One of the outboard engines maintenance procedures that you should do regularly is change the gear oil in the lower unit of your outboard engines. Marine engines need this done to them periodically to ensure good lubrication in the lower end.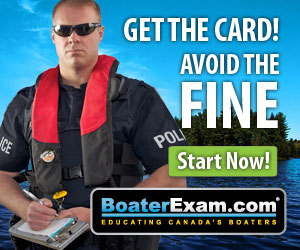 Ensuring your outboard motor's lower unit has adequate, fresh lubrication is important to the health of your outboard motor. There is a lot happening inside the lower unit, gears meshing etc, and that requires appropriate lubrication to ensure your outboard motor runs for a lifetime.
I have written about this in previous posts here at The Cottage Chronicles but I never do that kind of technical "stuff" justice. Besides, how to change the lower unit oil in an outboard motor requires a bit of a special technique.Essentially you put oil in from the bottom and force it upwards, which is different than most applicatons that require oil.
How To Change The Lower Unit Oil In Outboard Motor
However, all is not lost my friend, because the good folks at Nissan Marine have done an excellent job showing how to change the oil in the lower unit of an outboard motor. It even has pictures. So for anyone about to embark on this process, and if you don't have an outboard motor manual for your outboard engines that explains how to do it properly. I recommend you check out the tutorial from Nissan Marine…bless their hearts.
Here is the link: How To Change The Lower Unit Oil In Your Outboard from Nissan Marine.
While you are there, you should also check out their excellent information about How To Winterize An Outboard
© 2011 – 2012, Rob Dares. All rights reserved. The Cottage Chronicles / Rob Dares material is copyrighted, please contact me if you wish to inquire about reposting etc